The government will abolish the cashless debit card from four of the original trial sites across Australia, but a form of involuntary income management for welfare recipients will continue in the Northern Territory and Far North Queensland.
Amendments to legislation repealing the card will be introduced to the Senate on Monday after the suspension of parliament delayed debate.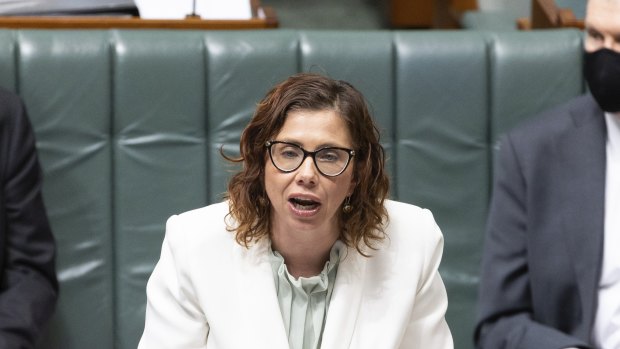 The Albanese government hopes the bill will pass the lower house by Wednesday, allowing about 17,300 cardholders to transition to a more relaxed scheme, or leave it completely by October 4.
Social Services Minister Amanda Rishworth said the legislation would fulfil the Labor's election commitment to abolish the cashless debit card program.
"This package will deliver real solutions for those communities who were subject to the cashless debit card trial and provide choice and long-term certainty into the future," Minister Rishworth said.
The bill will see income management made voluntary in Queensland's Bundaberg and Hervey Bay regions, the Goldfields and East Kimberley in Western Australia and Ceduna in South Australia.
East Kimberley and Ceduna were the two original trial sites selected by the Coalition government in 2016 for the card, which quarantined up to 80 per cent of a person's income so it could not be used to gamble, withdraw cash, or buy alcohol and cigarettes.
The card drew criticism from human rights lawyers and organisations such as St Vincent de Paul, which said it was dehumanising and unfairly targeted First Nations people, who made up 50 per cent of cardholders.
For those who want to remain on income management, the cashless card will be replaced with an "enhanced" card linked to Services Australia that will quarantine 50 per cent of their income and allow the other 50 to be withdrawn as cash.
Original Article: Click Here