He did not specify when the referendum will be held, but Labor's plan is to hold the national vote well before the next election, which is due in 2025.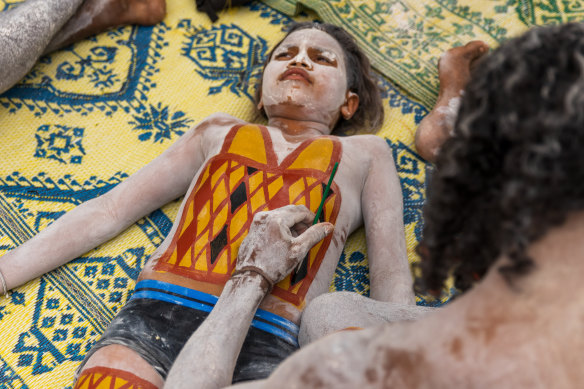 Albanese also directly addressed critics of the proposed Voice, including new Country Liberal Senator Jacinta Nampijinpa Price and Liberals Tony Pasin, Claire Chandler and Phillip Thompson, who have warned a Voice could divide Australia and demanded more detail about how it would operate.
In his speech, the prime minister criticised "the notion that this is a nice piece of symbolism – but it will have no practical benefit. Or that somehow advocating for a Voice comes at the expense of expanding economic opportunity, or improving community safety, or lifting education standards or helping people get the health care they deserve or find the housing they need".
"Australia does not have to choose between improving peoples' lives and amending the constitution. We can do both – and we have to. Because 121 years of Commonwealth governments arrogantly believing they know enough to impose their own solutions on Aboriginal people have brought us to this point. This torment of powerlessness."
In a rallying cry to all Australians to support constitutional change, the prime minister argued that "a Voice enshrined in the constitution cannot be silenced", and cannot be wound back by a change of government.
Loading
"It recognises the centuries-old failure Paul Keating spoke of at Redfern, the failure to ask the most basic human question: how would I feel, if this were done to me?"
The Voice to parliament was proposed in the 2017 Uluru Statement from the Heart, which also proposed a Makarrata Commission to oversee treaty-making and truth-telling, and has been endorsed by hundreds of Indigenous leaders. It would provide advice on laws and policies that affect Aboriginal and Torres Strait Islanders. On election night, Albanese committed to enshrining the Voice in the Constitution.
The Coalition government supported the creation of such a body, but was opposed to holding a referendum.
Albanese argued in the speech that a constitutionally enshrined Voice "will exist and endure outside of the ups and downs of election cycles and the weakness of short-term politics."
A report by Indigenous leaders Marcia Langton and Tom Calma for the former government recommended a 24-member national Voice to parliament be created.
It would comprise two members from each state and territory and the Torres Strait Islands, plus a third member from remote areas of NSW, the Northern Territory, Queensland, Western Australia and South Australia and one member for mainland Torres Strait Islander people.
Langton on Friday dismissed arguments against the Voice, telling ABC Radio National that while there are now 11 Indigenous members of the federal parliament, "Indigenous peoples around the country will live in electorates where they don't have an Aboriginal member of parliament".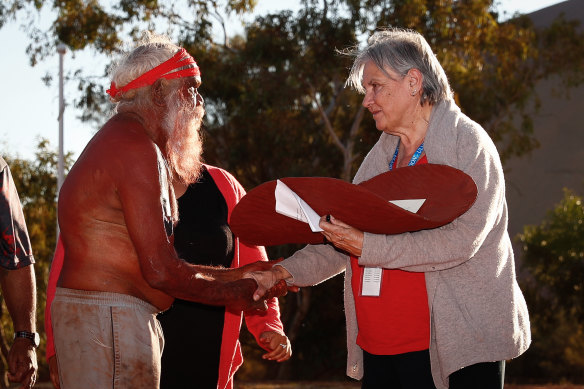 "They want a formal guarantee that the government will make decisions in conjunction with them over matters that affect their daily lives, such as essential services, potable drinking water, housing, schools, health clinics," she said.
Just eight of 44 referendums have ever succeeded in Australia and, without a bipartisan consensus in favour of the Voice, the proposal faces an uphill battle.
Loading
Shadow minister for Indigenous Australians Julian Leeser travelled with the prime minister to the Garma festival for the speech and Opposition Leader Peter Dutton has left open the possibility of bipartisan support for a Voice.
Acknowledging the importance of cross-party support, Albanese pointed out that the entire parliament endorsed the 1967 referendum on whether the federal government should be able to make laws for Indigenous Australians, and whether they should be counted in the census.
"In the same spirit – I hope that the opposition and the crossbench will support the proposal, join the campaign for a Yes vote and bring their supporters to the cause."
Cut through the noise of federal politics with news, views and expert analysis from Jacqueline Maley. Subscribers can sign up to our weekly Inside Politics newsletter here.
Original Article: Click Here