While "all efforts that could help resolve the crisis should be supported," he said, "investigations into violations of international humanitarian law should be objective and fair, based on fair facts, rather than an assumption of guilt, and without being politicised."
Today's Security Council meeting was at least the 20th time the group has met on Ukraine this year, but it has been unable to take meaningful action because Russia is a permanent member and can veto any moves against it.
One of the council's most notable sessions took place on February 24, when Putin appeared on national TV at 6am Moscow time, announcing he would be launching an invasion of Ukraine – moments after UN Secretary-General Antonio Guterres had delivered a speech urging the Russian strongman not to do so.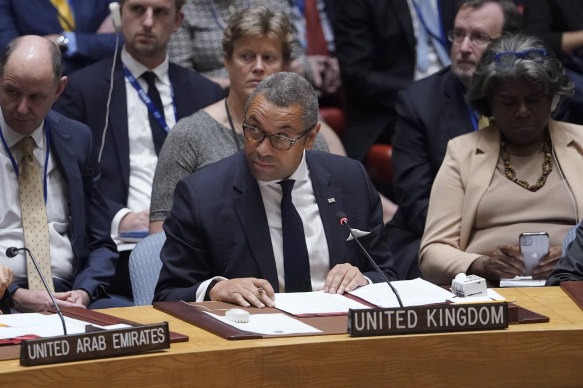 On Wednesday in Moscow, in another early morning national address, Putin declared a partial military mobilisation to call up as many as 300,000 reservists and threatened to unleash nuclear weapons to defend Russian territory.
The move has sparking angry protests in Russia, a rush of would-be conscripts trying to flee the country, and widespread condemnation from world leaders.
"That President Putin picked this week, as most of the world gathers at the United Nations, to add fuel to the fire he started shows his utter contempt and disdain for the UN Charter, the UN General Assembly and this council," said US Secretary of State Anthony Blinken, who urged the council to tell Putin to "stop the horror he started".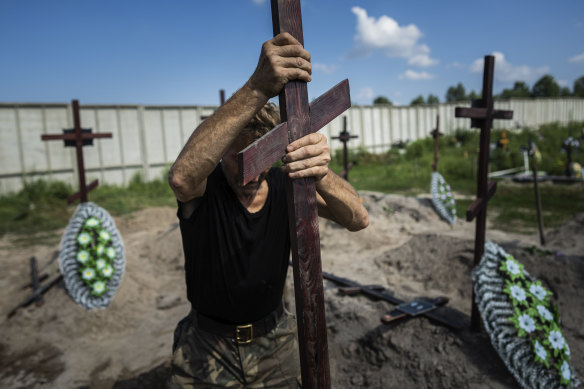 He said that Russia's withdrawal from the Ukrainian cities of Izium and Bucha had revealed mass atrocities that could not be dismissed. The deaths are now being investigated by prosecutors working to identify the perpetrators and ultimately try them for war crimes.
"If Russia stops fighting, the war ends. If Ukraine stops fighting, Ukraine ends," Blinken added.
Blinken also urged other nations to tell Russia to stop making nuclear threats after Putin heavily alluded to the potential use of nuclear weapons in Ukraine.
Loading
Putin said his nuclear-armed country would "use all means available to us" to defend itself if its territory is threatened.
Nuclear threats
Blinken saw Putin's remark as particularly menacing given plans for referendums in Russian-controlled parts of eastern and southern Ukraine on whether to become part of Russia.
Western nations have condemned those votes as illegitimate and nonbinding. But, in their wake, Moscow might see any Ukrainian attempt to retake those areas as an attack on "Russian territory," Blinken warned.
Loading
International Criminal Court Prosecutor Karim Khan told the council there were "reasonable grounds" to believe crimes within the court's jurisdiction had been committed in Ukraine. The Hague-based court handles war crimes, genocide, and crimes against humanity.
Speaking to reporters ahead of the Security Council meeting, Ukraine foreign minister Kuleba repeated calls for the creation of a special tribunal to prosecute Russia for "crimes of aggression." The meeting was convened by France to discuss accountability for alleged abuses and atrocities in Ukraine.
"Unfortunately, for legal reasons, the International Criminal Court is not able to do it," Kubela said.
"But the crime of aggression must not go unpunished, and we will be working constructively with all countries who are ready to fight impunity and to stand up against the level of international crimes. Nothing will stop us."
Get a note directly from our foreign correspondents on what's making headlines around the world. Sign up for the weekly What in the World newsletter here.
Original Article: Click Here