Imagine you are watching TV in the living room and it's time to go to bed. You just walk up the hallway, yes?
Wrong – if you are the owner of this insanely designed, four-bedroom family home in California. In Australia, it would not be legal due to the lack of natural light in a key area.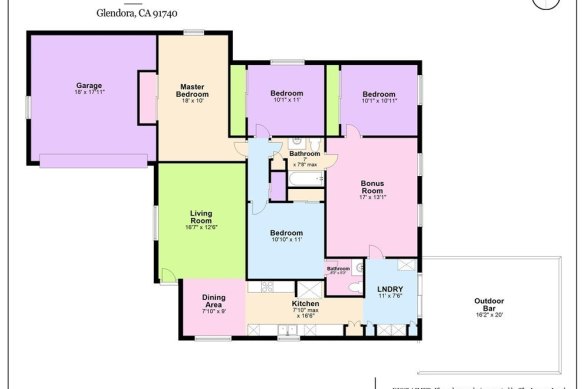 There is no hallway – and no privacy – according to the floor plan of 101 E Linfield Street, Glendora, which is east of Los Angeles. For maximum impracticality, to get to any room in the house, you have to pass through almost every other room.
The main bedroom shares a wall with the living room, according to the floor plan, which would mean bedding down for the night requires a journey through the dining room, kitchen, laundry, "bonus room", and a bathroom.
If you are in the centre bedroom and fancy a glass of water from the kitchen, you'll work up more of a thirst on a long walk through a bathroom, the bonus room and laundry to get there.
Three of the bedrooms are accessible through a bathroom, the living room is like a pot of gold at the end of a maze, and the centre bedroom has no windows.
Photos on the listing suggest the living room had a mystery second door that had been left off the floor plan, which would solve some but not all the layout issues.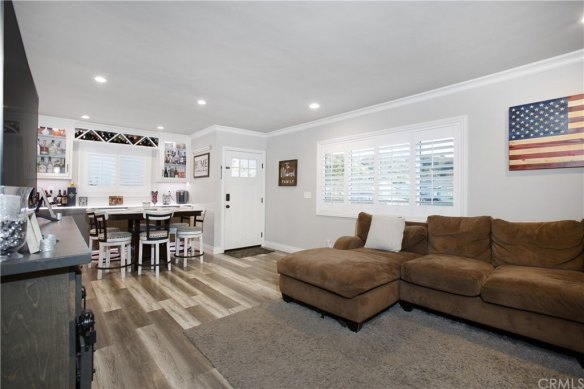 A vendor in Australia would not be allowed to advertise this room in the middle of the floor plan as a bedroom. Legal specifications, under the Building Code of Australia, ensure bedrooms must have natural light, either through a window, or a glass door that borrows light from an adjacent living room (often seen in compact apartments).
Original Article: Click Here