SHORT STORIES
An Ordinary Ecstasy
Luke Carman
Giramondo, $26.95
Readers of Luke Carman's first collection of stories, An Elegant Young Man, may find themselves referring to the front cover of An Ordinary Ecstasy to ensure it's the same writer. Carman's debut, which won the 2015 NSW Premier's Award for New Writing, built its energy out of a self-deprecating, ironic first-person narrator whose name was, inevitably, Luke Francis Carman. It was remarkable for the joy and playfulness in the text, presenting a writer equal parts profound and profane, whose fictional avatar roamed Liverpool and other parts of Sydney.
One reviewer assigned Carman the moniker "bogan flaneur", a description that suits An Elegant Young Man perfectly well but is ill-fitting for the latest collection, which embraces the lives of others with a modernist focus on memory and interiority.
In An Ordinary Ecstasy, Carman writes about an array of outsiders, chronic overthinkers, and wayward souls with a focus on their interior lives. What occurs externally – the events, the plots, the interactions – serve most often as the catalysts for mind excursions either into the past or a self-reflective fugue state. These characters are in quest of "a secret of the universe preserved under excess of the ordinary".
This memory-orientation is enforced most heavily by the opening story A Beckoning Candle, during which a man discovers a sewage leak in his backyard and sets out, like Leopold Bloom, on a day like any other, encountering strangers and fair-weather friends, all the while exploring his inner consciousness, with decisions of consequence never more dramatic than debating whether to buy a pack of ciggies. The protagonist, Joseph, is "all full up with words, like a piñata", and much of his day is spent trying to reconcile the banality of life with the grand proclamations found in books: "what was the point of all these days, weeks and years I sacrificed in rote memorisation of civilisation's footnotes?" he wonders.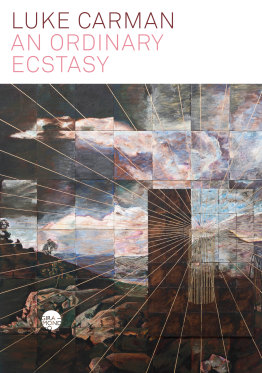 Likewise, the titular story finds Holly taking too seriously the asinine question posed by a suitor on a dating app: "what's the MOST beautiful THING you've ever seen?" This rather benign query sends Holly into cyclonic introspection in which "against her will, memories came upon her, from every angle they pressed towards her".
Other stories, most notably Tears on Main Street and A Woman to Her Lover Clings, find a balance between inner lives and external action. The former, a highlight of the collection, portrays a man, having undergone a second divorce, who reunites with a schoolmate named August for a trip to Byron Bay where he plans to settle a petty athletic grudge.
Back in 2016, Carman wrote a now-notorious essay called Getting Square in a Jerking Circle, an "insider's account of the state of Australia's so-called 'writing culture'" and a less-than-favourable jeremiad against the "social climbers of the arts" who lust for power over the literary world.
Original Article: Click Here