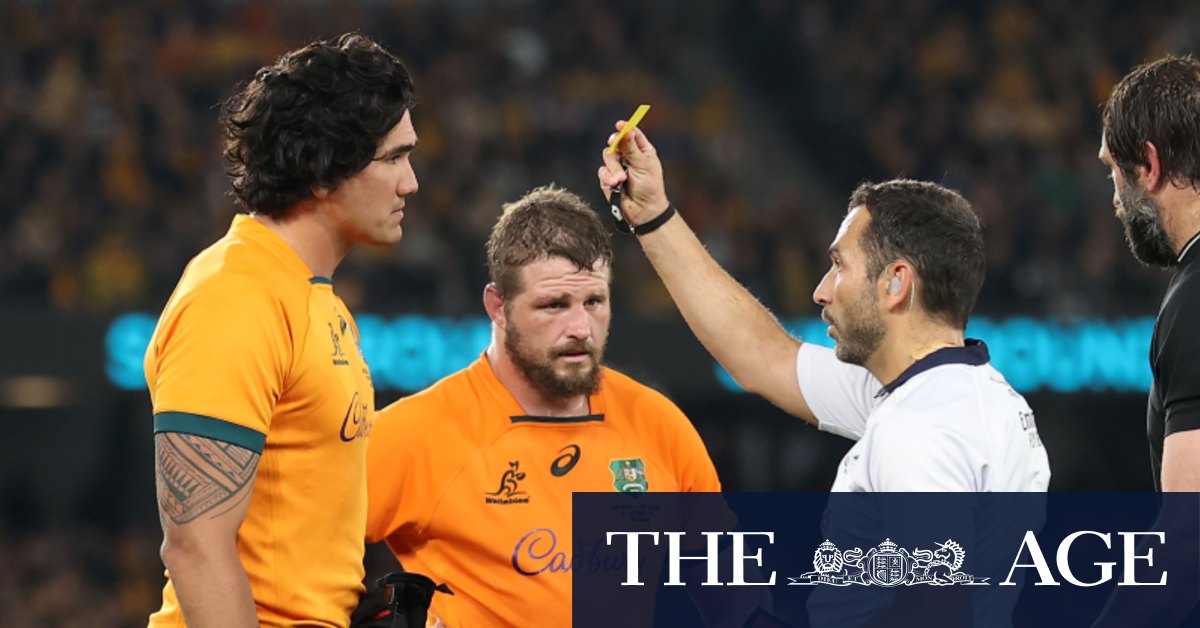 "He spoke to Quinn after the game and then made contact with him. I hear they're fuming.
"It's not malicious. He's been punished and six weeks is a hefty punishment I reckon. Fletcher Newell gets to live another day."
Rennie was eager to point out that he felt Newell was to blame for Scott Sio's three-week hamstring injury. Newell came in from the side and landed his body weight on Sio's leg.
"We're not that excited about Fletcher Newell's cleanout on Scott Sio," Rennie said. "He's going to be out for three weeks and he didn't even get cited or carded during the game. As part of our defence we used that. They mentioned he should have been cited as well.
"Fletcher Newell's was very similar to Darcy. We're just highlighting the fact that we've got one incident that's been picked up – punished on field and off field – and another example that's been glossed over."
Swain could have been sitting on the sidelines for the remainder of the year if not for some quick thinking from RA.
The 25-year-old was named in an Australia A squad on Wednesday for three matches on a tour to Japan in October.
It means that Swain will be able to use up half of his suspension for the tour which will see Australia A take on a Japanese XV.
Rennie insisted Swain was always going to be taken on the Aus A tour.
"We're keen for a number of those guys to get as much footy as possible leading into a World Cup next year," Rennie said. "Unfortunately, he's going to miss a fair bit of footy over the next month or so."
Loading
After the match, All Blacks coach Ian Foster said he had "a big issue" with the Swain hit and was quizzed on Thursday after learning of the suspension.
"It seems that they've come up with a pretty satisfactory answer," Foster said. "It is what it is. We spoke after the game. He's got what he's got."
Watch every match of The Rugby Championship and Bledisloe Cup on the Home of Rugby, Stan Sport. Returns for the Wallabies v All Blacks in the Bledisloe Cup on Saturday from 5pm. All matches streaming ad-free, live and on demand on Stan Sport.
Original Article: Click Here