Garlick and her friend were chatting with other fans and enjoying the atmosphere, expecting the flotilla would come much closer to the bridge.
But the boats turned around at least 800 metres away from people waiting on the bridge, she estimated. She said it appeared the boats would come much closer to the bridge according to a map of the parade route released by the AFL.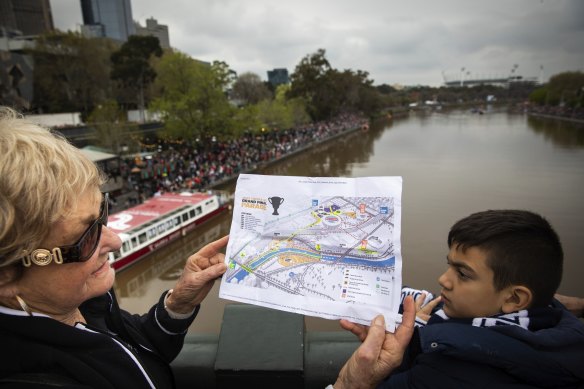 The Cats fan rang the AFL after it happened to share her disappointment, but said she was still supportive of the concept of a parade along the Yarra.
"The idea was really great and if it had just been done properly it would have been something," Garlick said.
Although his team is not in the final, Fremantle Dockers fan Tony Totaro arrived in Melbourne from Perth this week and was looking forward to enjoying the parade from the Princes Bridge.
But he was also disappointed when the pontoons turned around earlier than expected.
"It's not on," he said.
"It was a big day out for us you know, and I'm disappointed. I couldn't really see them and we just thought they'd come a lot closer."
It's the first time in three years the grand final parade has been held in Melbourne after the COVID-19 pandemic forced the AFL to move the grand final interstate in 2020 and 2021.
The revamped parade featured a flotilla for the first time, with players onboard boats and pontoons.
Not everyone was disappointed, however. Sydney Swans fans, the Brewer family, have supported the club since they were based at South Melbourne.
David Brewer said he couldn't have a better team to support.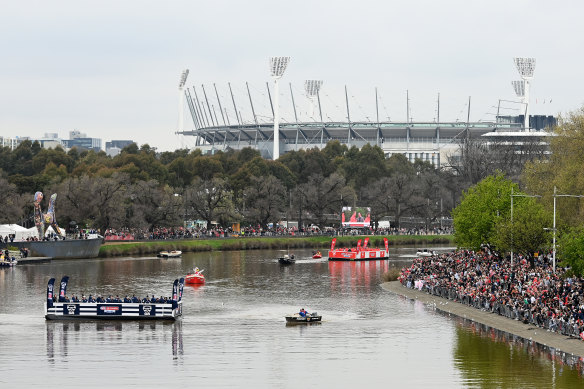 "Look at us now, we're an army," he said.
He said he believed his beloved Swans could triumph on Saturday.
"Well, it's gonna be a tight, tight game. I think we've got the goods on the Cats," he said.
Cats fan Sally Mills is originally from Queensland but her husband Michael White is a lifelong Geelong fan.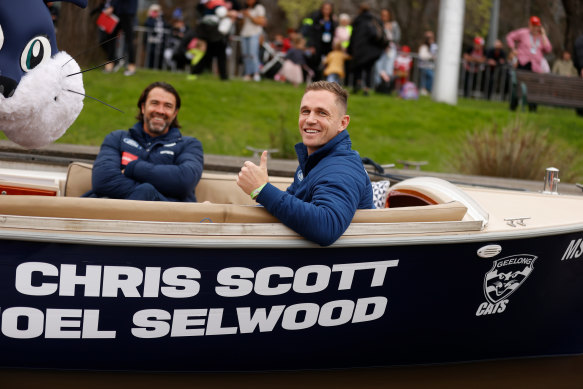 "I feel like I would have been booted out of the family if I didn't [support the Cats]," Mills said.
The couple left from Gippsland with their family at 6.30am to arrive in time for the parade.
Original Article: Click Here